Now Available Online!
The majority of our products are now available for purchase online! View our products, add to your cart, and pay without ever leaving your home. You can take advantage of our FREE Parking Lot Pickup option or we'll deliver within a 12 mile radius from our store! Delivery is $5 or FREE on all orders of $75 or more!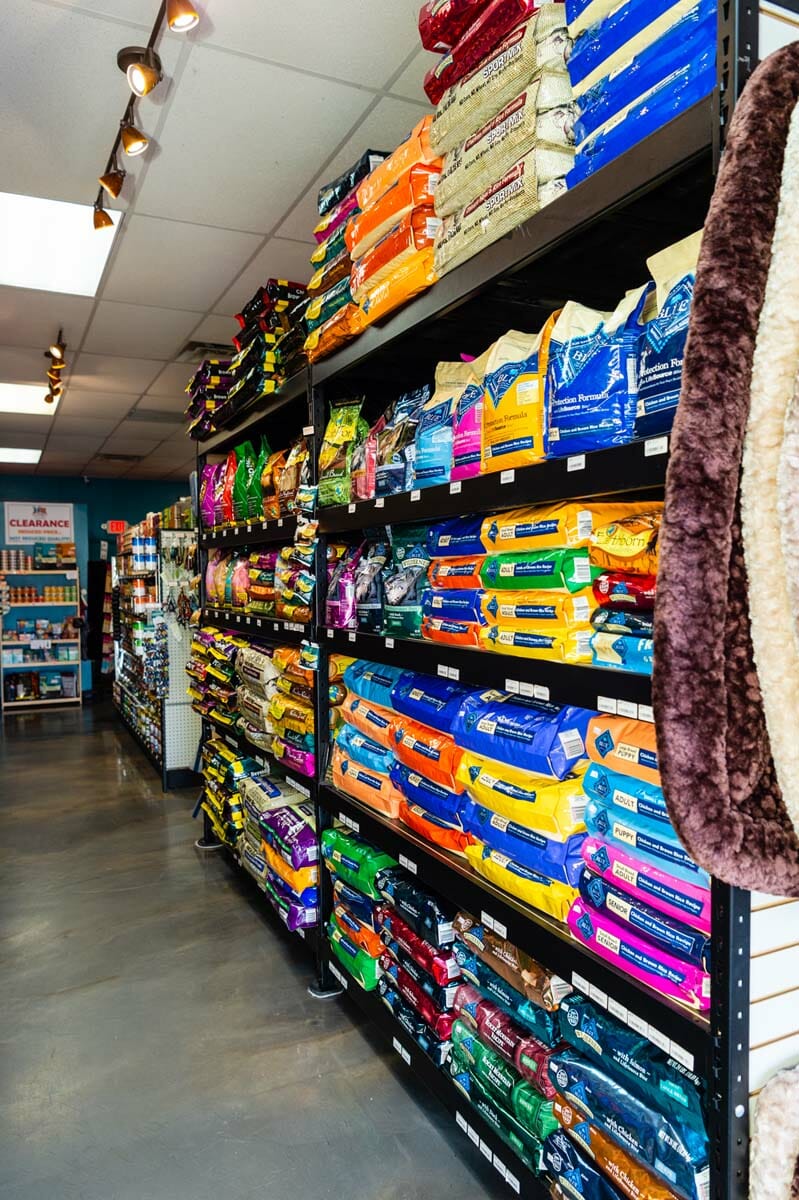 Returns and Exchanges
We want you and your pets to love your purchases here at E.M. Dodger's Pet Supply & Bath House! If for some reason you are unhappy with your purchase, the following policies apply:
Proof of purchase in the form of a receipt is required for all returns/exchanges. This requirement is waived:
If you have agreed to have your name and contact information stored in our system to track your purchases, and
We are able to verify your purchase using your name and contact info.
All pet food and packaged treats that have been purchased within the last 60 days are eligible for return/exchange if more than half of the product is remaining and it is returned in its original packaging or with the original UPC or Bar Code.
The following items may not be returned since we are unable to verify how they have been used, handled, or stored: Open Pet Food Cans, Bulk Items, Natural Chews, Bully Sticks, Bones, Raw Bar items, Frozen items, Refrigerated items, Bakery Items, and Live Insects
Flea/Tick Preventative products may only be returned if they are unopened and in new and resalable condition. If you are unhappy with your Flea/Tick Preventative purchase we will refer you to the manufacturer to discuss the issue. After we are able to verify that this discussion has taken place, Management will address issues on a case by case basis.
All other items that have been purchased within the last 60 days are eligible for return/exchange provided that they are returned in the original packaging and in NEW and resalable condition.
Refunds will be given in the same form as the original payment. However. if your purchase was made with a check, the following rule applies: If your return is within 10 days of the original purchase date a store credit will be issued. If your return is 10 days or more after the original purchase date you will receive your refund in cash.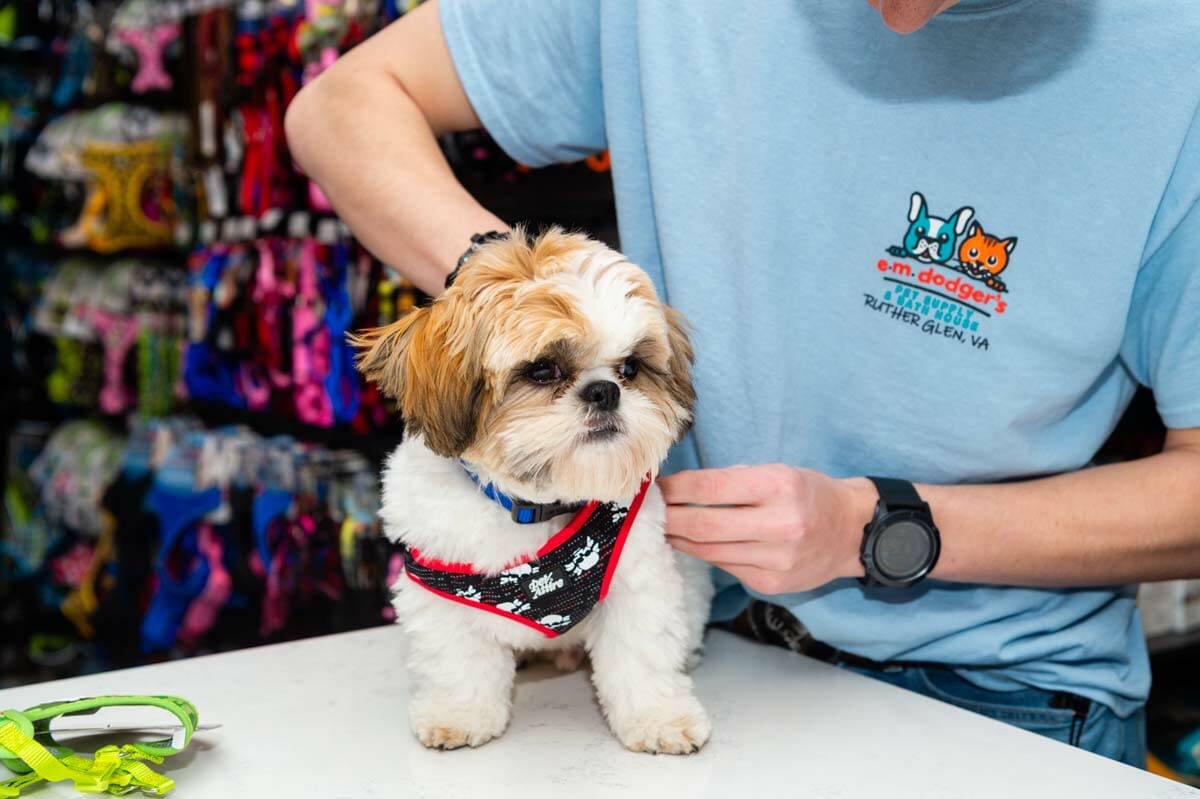 Pets
All pets are welcome at E.M. Dodger's Pet Supply & Bath House. In fact, we love when we have the opportunity to meet them in person. The following rules apply to pets in our store:
Dogs must be leashed at all times.
Cats, small animals, and all other animals must be in an appropriate carrier to ensure your pet's safety.
Please take your dog to the potty station at the edge of the parking lot prior to entering the shop.
Aggressive or destructive pets will be asked to leave the shop.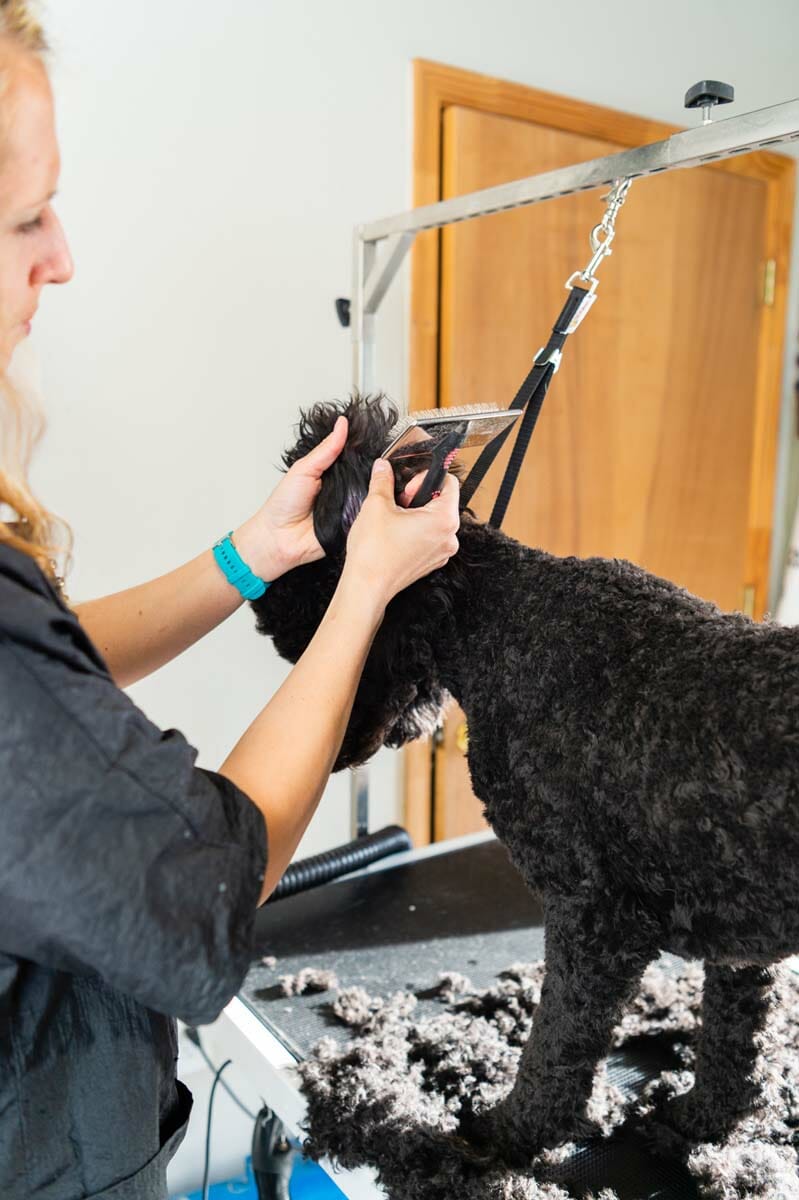 Grooming
While we strive to quote accurate pricing over the phone, circumstances may arise that will result in additional charges. We will attempt to contact the owner during the groom if the price of the groom will vary significantly from what was quoted. If we are unable to reach the owner, we will continue the groom and the owner will be responsible for any additional charges. Some situations that may occur:

Breed is different than described on the phone.
Dog is significantly larger than others of that breed.
Dog is difficult to handle and requires additional hands to restrain.
Dog has significant matting that will require additional grooming time.

We will call the owner when the groom is complete. We ask that you pick up your pet as soon as possible since our space to house pets is very limited. Unless special arrangements have been made, a fee will be charged for all pets left in our care for over 2 hours after the owner has been notified that the groom is complete.
Safety of our groomers and safety of the pets in our care are our top priority. If the groomer believes that continuing a groom will be dangerous for themselves or for the pet – the groom will be terminated and owner will be contacted for pickup.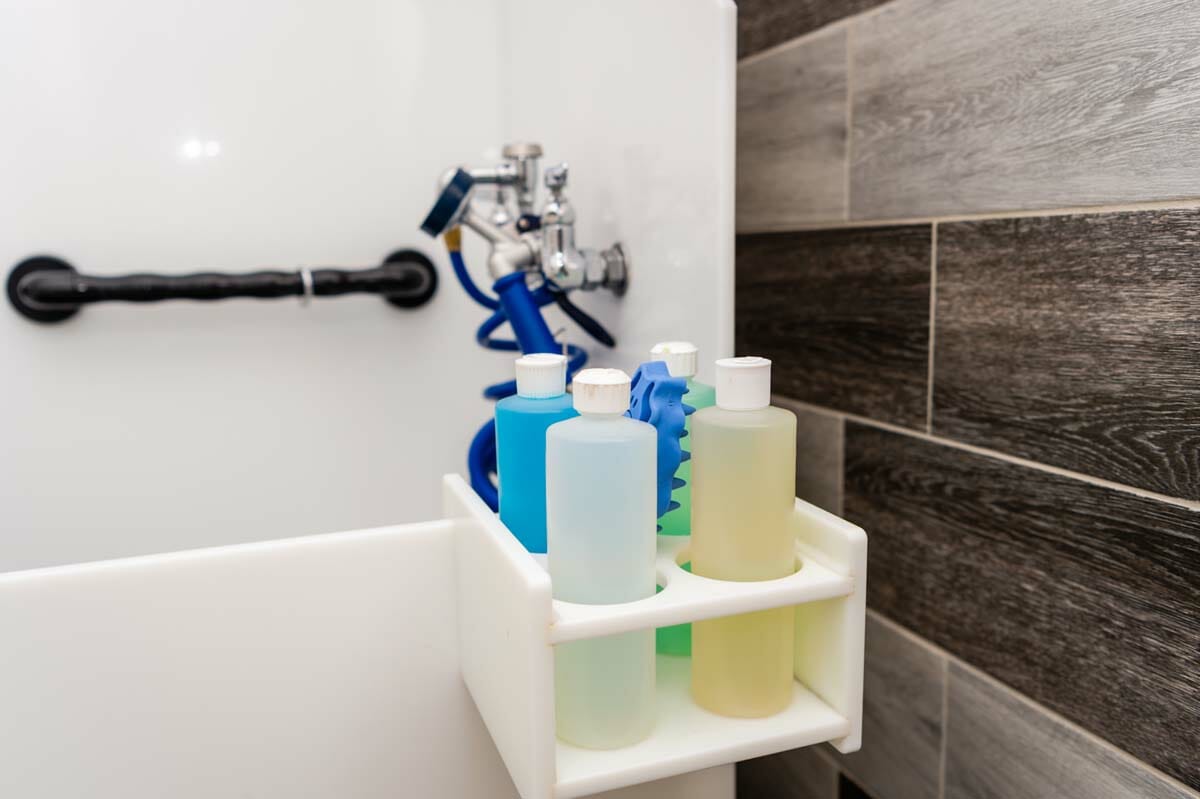 Self-Service Bathing
While in our self-service bathing tubs, pets must be secured using the noose/harness system that is provided. A staff member can assist upon request.
Pets must not be left alone in the tub or the bathing area.
Children under the age of 16 must be accompanied by an adult to use our facility.
No humans are allowed in our tubs or on our ramps.
The tubs are for bathing and not for grooming/haircuts. No haircuts are to be performed in our tubs.
If we see that the facility is being used irresponsibly, you will be asked to leave.
We hope that clarifies our store policies. If you have any questions or if we can help you with anything,
feel free to contact us
!